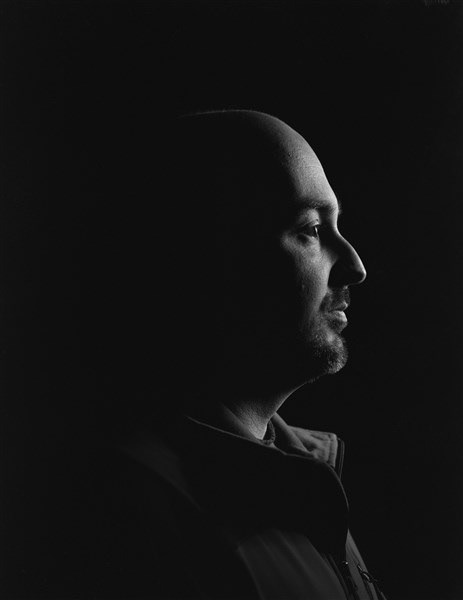 John Manuwal is a Kalispell, Montana-based photographer, He has an AFA degree in Photography from Shoreline Community College. His passion of gardening and photography blend together to often bring abstract artwork together. He enjoys getting out into nature with his family.
As a Washington native, I have enjoyed the natural beauty of the Pacific Northwest my whole life. As I grew up, I found myself focusing more and more on the intimate details around me and less on the grand views and cityscapes.
Having a family has helped me explore the world around me even more. Sometimes I even capture it with a camera.
Like many photographers, I grew up using film cameras. As I learned and practiced my craft, I found that I enjoyed the interactions with people and capturing moments in time. I've gained many friendships from the act of taking a photo and that is truly a gift.​​​​​​​
Coming from an ornithologist and a botanist parents, we were always outside and being in nature. Gardening was a big part of growing up too. I think this has had a big effect on why I like to shoot landscapes and flowers. My personality comes out in the colors and vast landscapes.
Photography for me is finding myself through the landscapes and subjects that I photograph. Vast spaces, the lonely expansive landscapes I tend to shoot provides time to reflect on the reason why I am here. The flowers I shoot are often like self portraits. Many of my photographs cause me or others to pause and think about things, whether it's about ourselves or humanity. I enjoy shooting film because this helps me focus more and allows me to better understand myself and my subject. For me it's a slower process and I also don't want to waste money on film so I am more careful of what I shoot.
Photography allows me to explore nature to better understand myself and humanity. I like taking images that are timeless. Ones that could be taken in the past, now, or in the future.
I love the lines, textures and gradations of color of my floral images. The form is what draws me to photographing florals and landscapes. The play of light on the subject is often more important than the subject.
I tend to use film because of the good memories of growing up using film and being able to have the tactile feel I get from loading the film and developing it as well as printing it. I feel connected to the history of past photographers when I do this. I also like having full control over the whole process. I like the fact that I shoot nature and natural salts are used in capturing the light.
My personality shows up in how I frame and use color and light. My vision is capturing light and how it plays in certain scenes, using my camera to alter that light to what I want the image to look like.
I like being able to see the past in the present and I feel it connects us to the past and in some ways to the future. It helps me to find my place in the world. The abstract images are tapping into my emotions that I had when viewing that image or ones that came from seeing it.
John Manuwal Fine Art Artist
Gallery North Show in the Loft 2013
Gallery North Show in the Loft 2012
In Print Shoreline Community College Publications
The Ebbtide Vol.49 Issue 9 Feb, 28 2014
1000 Words magazine Winter 2014 (I made the cover and back)
1000 Words magazine  Fall 2012
1000 Words magazine  Summer 2012 (I made the cover)
1000 Words magazine Summer 2011
Photography related Volunteering
Shoreline Community College camera club – 2009 – 2018
Cascade Bike Expo – Photography Judge – 2014
Shoreline Community College, Seattle, WA helped with a studio class one quarter – 2011
Shoreline Community College, AFA – 2010
Shoreline Community College, AA – 2010
Lake Washington Technical College, Graphic Artist Certificate – 1998
PPA - Professional Photographers of America
ASMP - America Society of Media Photographers